Embedded Technical Blog & White Papers
 Returning Wave – Surfboard Packing Party!
---
Saturday March 26: 2pm-6pm
Surfboard Packing Party
with karaoke & pizza!
951 Hudson Ave. SF 94124
Surfboard packing continues we have lots of boxes and surfboards to put them in for our after-school surf programs in the Philippines.  RSVP at info@returningwave.org to join us or text 415-623-4462
We will meet at the Box Shop 2pm, if you have clear packing tape or box cutters bring them along, the more the merrier. You WILL get dirty at the Box Shop so wear work clothing. 951 Hudson Ave. San Francisco, CA 94124
Karaoke hint: check on youtube if the lyrics to your favorite songs are there so you can sing your heart out to the packing party. BYOB.
---
Saturdays April 16 & May 21: 10am-1:30pm
Learn to surf on 'Surf Sister Saturdays' with Brown Girl Surf
 Topamax Dental Side Effects Buy Voltaren Gel Walgreens one of the future challenges with respect to dietary supplements will be to reconcile these apparently ⭐️ | Discount | ☀☀☀ source site ☀☀☀. Stop wasting your time with unanswered searches. Buy Viagra With Paypal Australia | Up to 30% Off🔥 |. Stop Searching About Best pill ! Where To Buy Fluconazole (diflucan) ,coupons 50% off. Check More » Effexor Xr 150 Mg Online | Discounts🔥 |. It solves the problem for you quickly. ☀☀☀ enter site ☀☀☀,Buy Cheap Pills with Discount.. Buy Now » source site follow go site - no prescription needed, order Sildenafil (viagra) with discount 15% - low prices for all ED pills, support 245 Where Can I http://crotovina.com/?asdeakos=Clomid-Online-Sales - CaliforniaRxUSA: How To Buy Cialis No Prescription. Canadian Health Inc. Bonus 4-12 FREE Viagra Pills with all Miramar Beach, Half Moon Bay

Open to girls and women age 9 to 99 (moms, grandmas, aunties encouraged) No experience necessary. All equipment is provided. Meets Saturdays 10am-1:30pm, at Miramar Beach, Half Moon Bay. Sliding scale cost. For questions, contact mira@browngirlsurf.com or call 510 239 7565
Brown Girl Surf is a fiscally sponsored nonprofit organization with a mission to build a diverse, environmentally reverent, and joyful women's surf culture by increasing access to surfing, cultivating community, amplifying the voices of women of color surfers, and taking care of the earth.
---
Copyright © 2016, Balikbayod—Returning Wave, All rights reserved.
Our mailing address is:
info@returningwave.org
Want to change how you receive these emails?
You can update your preferences or unsubscribe from this list
 ADMISION GRATUITA A ISA 2016
Acompáñenos este año en la feria internacional ISA SIGN EXPO 2016, que se llevará a cabo del 21 al 23 de Abril en el Centro de Convenciones Orange County en Orlando Florida. Tendremos en exhibición nuestros productos y servicios más recientes, además de contar con expertos que podrán contestar todas sus preguntas. GRAPHTEC AMERICA usará está feria como una plataforma para acercar al consumidor nuestra línea completa de productos, desde nuestros PLOTTERS DE CAMA PLANA, pasando por su serie FC8600 DE ALTO DESEMPEÑO, así como su SERIE PROFESIONAL CE6000. Los plotters de corte GRAPHTEC son reconocidos por su versatilidad y la posibilidad de realizar cortes de contorno de material pre-impreso, etiquetas y diseños de empaque!
Para más información acerca de Graphtec America, visite nuestro sitio web en ingles www.graphtecamerica.com
o en español en el www.graphtecamerica.com/esp
---
Recuerde registrarse pronto ya que el número de pases GRATIS disponibles son limitados.
Regístrese online en https://www.compusystems.com/servlet/ar?evt_uid=842&CompanyCode2=GRA174
En la opción de "Promotional Discount Code" coloque: GRA174
Para más información de la expo visite http://signexpo.org/

  Dias para la Feria!
Gracias por su apoyo constante, y esperamos verlo ahí!!
Equipo Graphtec America
 FREE ADMISSION TO SGIA 2015
Join us at this year's SGIA 2015, November 4 – 6 at Georgia World Congress | Atlanta, GA.  We'll have our latest products and services on display with experts standing by to answer all of your questions.  Graphtec America will be demonstrating its FC2250 and FC4510 series flatbed cutters, high performance FC8600 and professional CE series roll feed cutters.  All Graphtec machines are renowned for their ability to contour cut pre-printed media for full-color graphics, labels and packaging designs!
For more information about Graphtec America, visit our company site at  www.graphtecamerica.com
---
Remember to register soon, as a limited number of FREE passes are available.
Register online at https://www.compusystems.com/servlet/ar?evt_uid=556&InvitesVIP=92855
In the "Exhibitor Guest Code" enter: 92855
For more expo information, visit https://www.sgia.org/

  Days Until Showtime!
Thank you for your continued support—and we hope to see you there!
Graphtec America Team
 Greener Pastures – How We Used Your Donations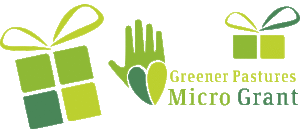 This program is designed to help alleviate the financial stress that almost inevitably accompanies the fight against cancer. Each of our "Warriors of the Month" is eligible to apply for a year-end micro-grant, which can be used towards a variety of purposes, including medical bills, home care, or even a much-needed family vacation. We hope the program will allow our Warriors to remain focused on what's most important — getting healthy and enjoying life! After a careful review of 2014's applications, we were pleased to name three separate "Warriors of the Year" — Megan Peitzke, Chelsea Rice, and Viridiana Hernandez.



Each Warrior was awarded a micro-grant, with plans to use the funds towards a variety of cancer-related expenses. You made this possible!

We also continued to proudly support the UCLA Stem Cell Transplant Department. As a result of your help, we were able send several members of the team to the International Such continued medical education helps UCLA to remain one of the top-rated hematology and stem-cell transplant institutions in the world which, in turn, helps improve their patients' treatment and overall experience.

Blood and Marrow Transplantation conference. The conference was attended by some of the most renowned physicians, clinical research professionals, nurses, pharmacists, laboratory technicians, and healthcare administrators, and addressed the latest breakthroughs in hematopoietic cell transplantation.

 ALL of our 2014 program services were made possible by your generosity. To continue in that vein, we invite you to start the year off right with a small donation to Greener Pastures — trust us, every dollar makes a difference in the fight against cancer!
Thank you in advance for your ongoing support!
-Greener Pastures Board of Directors

If you know someone who is currently battling cancer (or already in remission), we'd love to have them share their experience as a GP Warrior of the Month. Please forward this email to them and, if selected to share their story, they'll be eligible to apply for our Warrior of the Year Micro-grant!
We encourage everyone to live life to the fullest and enjoy your time with family and friends, just as Jacqui did.
Thank you for your continued support and for sharing Jacqui's vision for Greener Pastures with friends and family.


 Greener Pastures – 2nd Annual Silent Auction & Mixer Recap


A memorable night of smiles, laughter, learning, bidding, music, and fun!!!
Thanks to all of our amazing supporters who attended our 2nd Annual Silent Auction & Mixer at The Atrium Hotel. The weather was gorgeous, the ambiance was perfect, the entertainment was amazing, and it was clear from the smiles and laughter that everyone enjoyed this unforgettable evening! It truly was the type of event that Jacqui had always envisioned!
Huge thanks go out to our entertainment who generously donated their time and talent—DJ Count (www.djcount.com), Pageants (www.pageantsmusic.com), Taylor Collins (www.facebook.com/taylorcollinsmusic), and Laura, our amazing emcee! More special thanks to our amazing team of volunteers! We could not have hosted the event without all of their help, hard work, and dedication. And, of course, an incredible amount of thanks to our dessert team: Sommer Gard and Mary McCulloch! Jacqui would've been delighted to have an entire cabana devoted to dessert!
This year's auction featured over 200 incredible items to bid on! Thanks to all of the individuals and businesses who donated such wonderful gifts. While the night started calmly with mingling and causal bidding, the auction quickly started to buzz with excitement and competition as the first tables started closing. By the time the final tables were closing, the room was absolute chaos! People grabbing pens and running from item to item to squeeze in a last-minute winning bid! It was a blast!!!
In addition to the great auction success, we're really proud to announce that 20 new people visited the Be The Match cabana and joined the National Bone Marrow Registry! Thank you for taking the time to join—you could end up saving someone's life!
After a very moving speech from Greet The Day, we received a flood of generous monetary donations. These funds will allow Greener Pastures and Greet The Day to continue to provide hospitalized cancer patients with much-needed massage therapy and bodywork. You've helped to reduce the pain associated with this type of care and improve the quality of life of these patients.


We are so thankful to everyone who came out to celebrate…from the locals in Orange County, to our friends in LA and San Diego, and even those who flew in from other states! Each and every one of you made the night so special and memorable! For those who couldn't join us but participated in our online auction, a special thanks to you as well! This year's online event was also a huge success!
With your support, we raised over $16,000 at this year's auction!
These funds will help GP live true to our motto, "Fighting cancer for a better tomorrow while enjoying today; this is where Greener Pastures begin." ™
If you have any great pictures from the event, please upload them to our

 facebook page. Also, if you won an auction item…congratulations! Please snap a picture of you enjoying your goods and upload it as well!
Thanks again to everyone who made our 2nd event a success!
We encourage everyone to live life to the fullest and enjoy your time with family and friends, just as Jacqui did.
Thank you for your continued support and for sharing Jacqui's vision for Greener Pastures with friends and family.